Since 1995, AnythingWeather Communications, Inc. has been helping businesses large and small use weather data—real-time, historical, and forecasted—to improve their bottom line. Operated by meteorologists, developers, and account managers with extensive experience in the private weather industry, we understand the need for unique and targeted weather services to create more intelligent business models.
AnythingWeather boasts one of the most extensive databases of weather stations in the world supported by a comprehensive archive of historical data, collected over decades from over 20,000 sources and growing! By listening closely to our client's business strategy and budget, and leveraging both our data and expertise, AnythingWeather builds custom weather services and applications to save our clients time, money and energy. We also equip our clients with the tools to capture and share that weather data and their services with their public, for a more engaged and informed customer base.
Because the needs of our clients can be as changeable as the weather, AnythingWeather is also dedicated to delivering superior customer service built around responsiveness, flexibility and dependability. We believe in creating true partnerships to help your business continue to move forward.
Our business philosophy, dedication and outstanding employees separate AnythingWeather from other companies in the industry, and that difference shines through in every aspect of our business.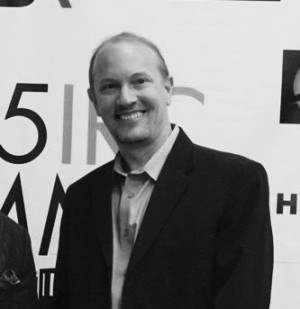 Gregg Potter is the Founder and President AnythingWeather, a company that provides a pioneering mix of custom weather data and hardware solutions to clients around the globe. Growing up in Colorado, just east of the Rockies, Gregg knew early on that weather would be his life's work. By 13, he was already chasing tornadoes, and would watch in awe as thunderstorms in his backyard grew up to 60,000 feet in a matter of minutes.
After co-founding Widespread Weather Services in 1995, Potter developed a first-of-its-kind weather paging system, which was acquired by AccuWeather in 1997. After spending a few years as Project Manager for WeatherPager, Potter launched AnythingWeather in 1999, to provide customized weather solutions with a customer-centric approach. Under his leadership, AnythingWeather now services more than 5,000 companies, providing an extensive menu of weather-related services to diverse industries around the world.
AnythingWeather
77851 Las Montanas Road, Suite C
Palm Desert, CA 92211
1-800-845-0383
Hours: Monday - Friday 7 AM - 7 PM Central